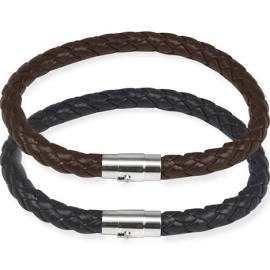 Handcrafted, Brown Braided Leather Bracelet
7.0″
Psalm 19:5-7
New International Version (NIV)
5     It is like a bridegroom coming out of his chamber,
    like a champion rejoicing to run his course.
6 It rises at one end of the heavens
    and makes its circuit to the other;
    nothing is deprived of its warmth.
7 The law of the Lord is perfect,
    refreshing the soul.
The statutes of the Lord are trustworthy,
    making wise the simple.
What are you a champion for?  What is it that you are so passionate about…that makes your heart sing and brings a tear to your eye?